Introduction of Facilities
Play Zone
Play Zone
Run in the sky.Shout of joysounds.Pleasure is infinite!
Enjoy Play Zone outdoors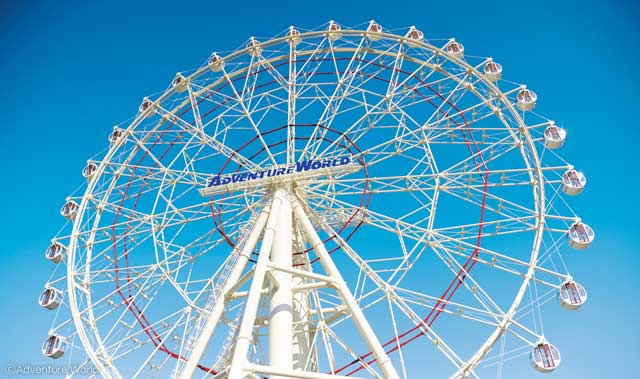 Ocean View Ferris Wheel
On the ocean view scenery is the best! You can enjoy with the family.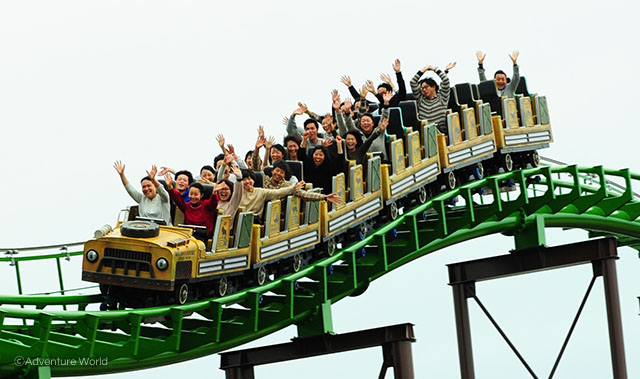 Big Adventure Rollercoaster
Run in the sky of Adventure World. Roller coaster has terrible thrill.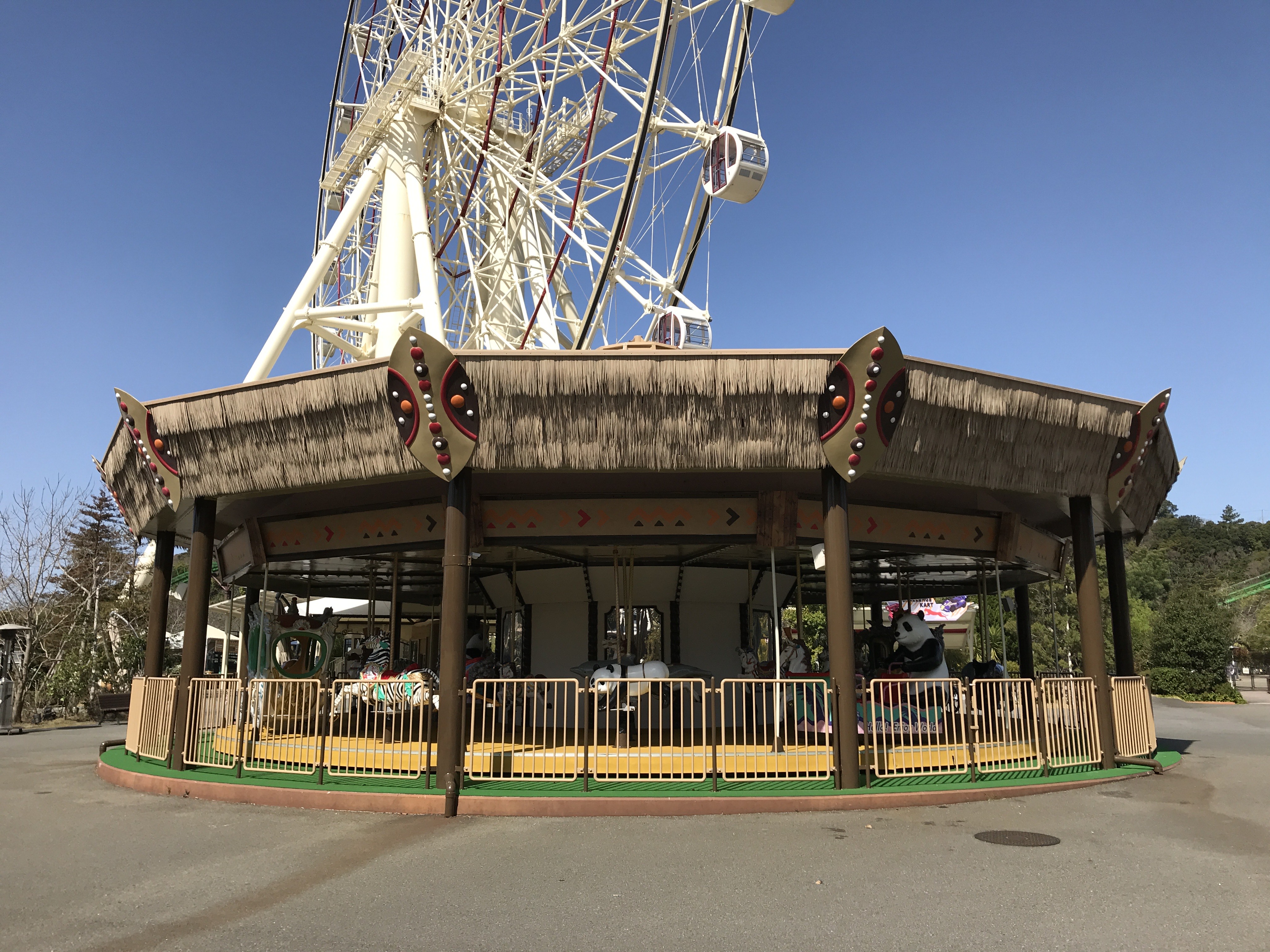 Merry-Go-Round
Lion ,Sea Lion and Panda!! Assembled animals in Adventure World! It's cheerful Merry-Go-Round.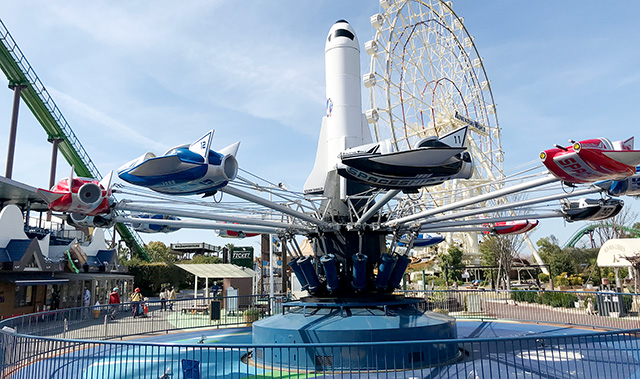 Space Fighter
Let's go space travel. Let's handle two buttons, shoot down the front rocket.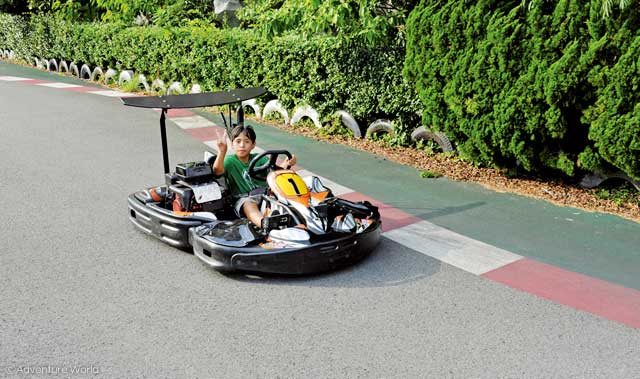 Highway Cart
It's a trick course of 1000m in the total length. Let's drive with racer mood.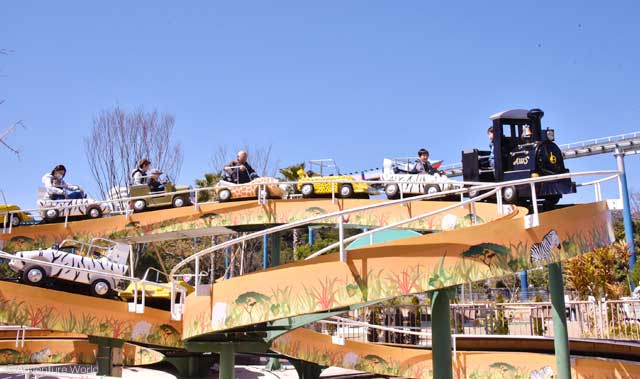 Kids Drive
Ride on your favorite car! Let's drive the solid course!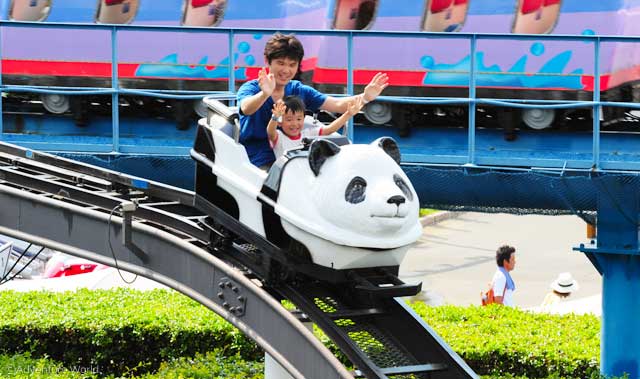 Pandaful Coaster
A lot of panda! Let's go ride on panda type miniture coaster!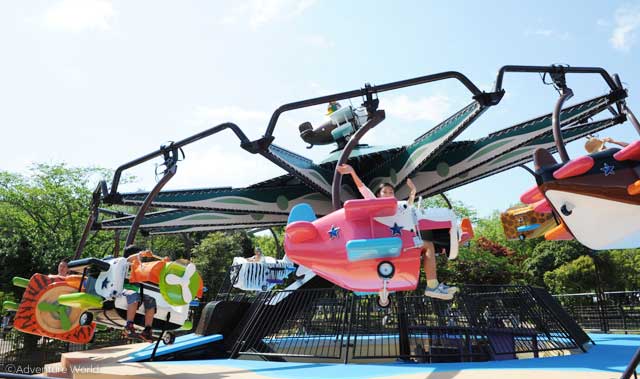 Animal Flight
Let's take your favorite animal airplanes and go on the sky trip!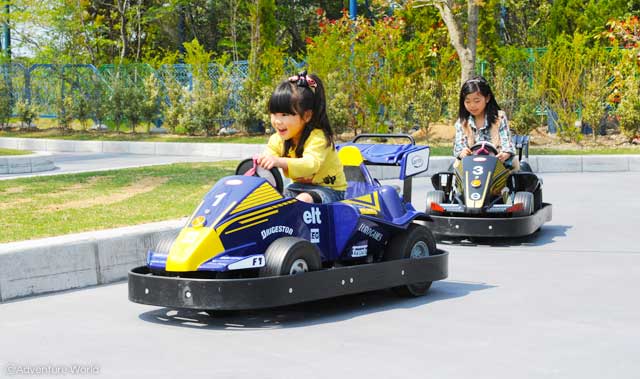 Challenge Cart
Let's start riding on cart.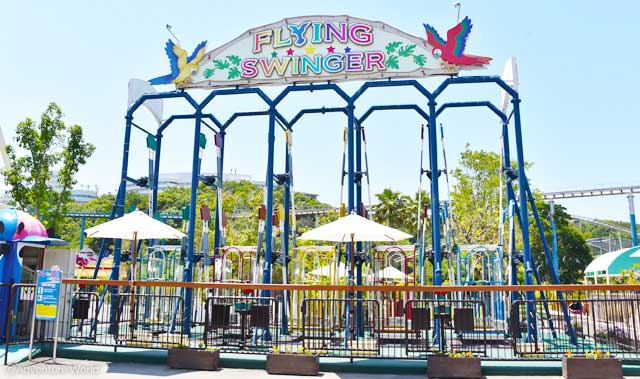 Flying Swing
Big swing of box type. It's funny ride in one or two people.
You can enjoy in Enjoy Dome on a rainy day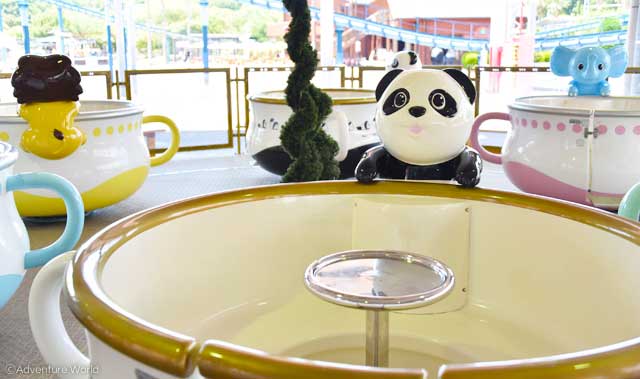 Animal Fantasy
Let's go to the world of the fantasy getting on a lovely cup.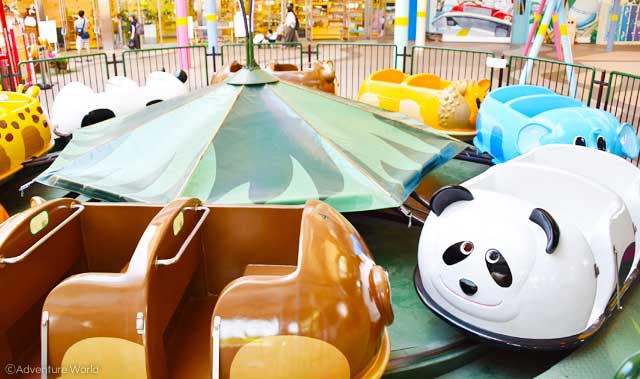 Good Friends Hiking in the Forest
Let's go happy hiking with the so cute animals!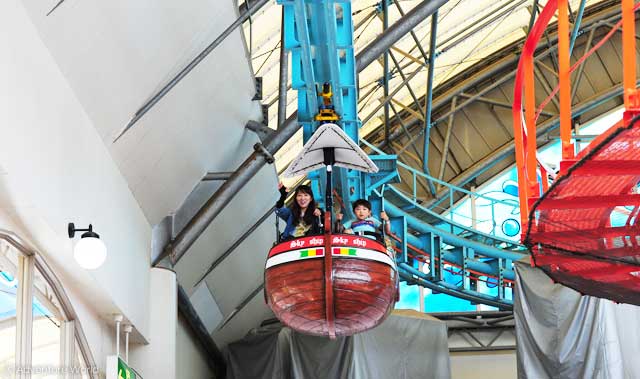 Sky Ship
Let's go aerial cycling in Enjoy Dome by a sky ship.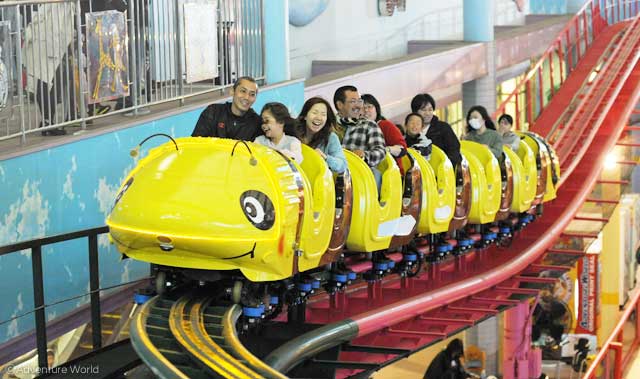 Little Adventure
Let's start adventure on the little bee roller coaster!!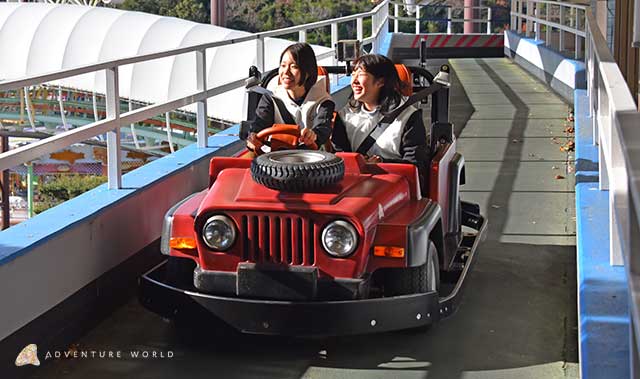 Sky Jeep
It's new feeling Go-cart! Let's run about the course of solid!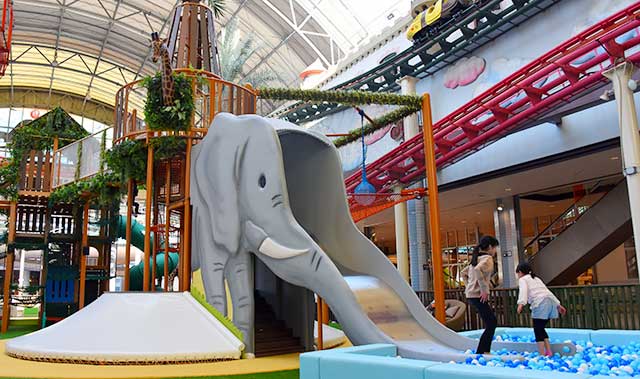 Wakuwaku kids jungle
A lot of dream happiness are full of children's dream. It's big jungle gym.